Technology for eye health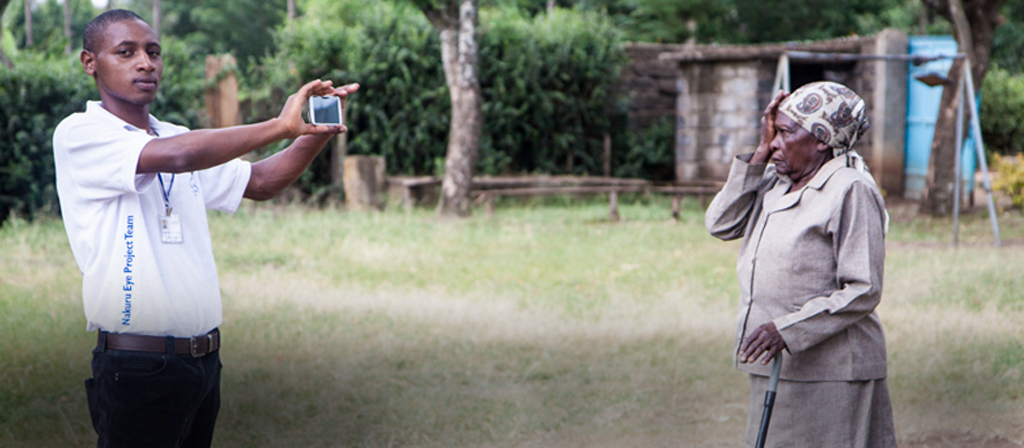 Tools to support eye care service delivery across the Commonwealth
The Consortium is supporting the development of new tools to support the delivery of eye care services in low- and middle-income Commonwealth countries. Peek will transform the provision and quality of eye health care services for millions across the Commonwealth.
Portable Eye Examination Kit (Peek)
Peek is a low-cost system for comprehensive eye examination and testing in any setting using smartphones with specially designed applications and miniature attachments. Find out more about the Consortium's support for Peek 
Population Eye Health Surveys
Rapid Assessment of Avoidable Blindness (RAAB) methodology is a survey methodology, which is now being upgraded to allow smartphone data entry. Find out more about Population Eye Health Surveys.