Director
---
Professor Matthew Burton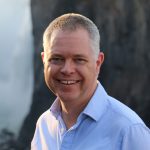 Director
Matthew Burton is Professor of International Eye Health and a Wellcome Trust Senior Research Fellow based at the International Centre for Eye Health, London School of Hygiene & Tropical Medicine (LSHTM). He leads a large international research group of clinicians and scientists, working to improve eye health in low and middle-income countries.
Professor Burton is the Director of the Commonwealth Eye Health Consortium, funded by The Queen Elizabeth Diamond Jubilee Trust. The Consortium supports public health, leadership and research capacity development, open online education for eye-health, sub-specialist ophthalmology training and regional training initiatives, health systems strengthening and technology development for eye health professionals.
Matthew qualified in medicine from Cambridge University. His post-graduate training was in Oxford and at Moorfields Eye Hospital, London. He joined the International Centre for Eye Health in 2000. He was based at the MRC Laboratories, The Gambia (2001-2003), whilst doing his PhD, for which he received the LSHTM's Woodruff Medal. He spent four years based at KCMC Hospital, Moshi, Tanzania (2008-2012), where he established new trachoma research programmes in Tanzania and Ethiopia.
Professor Burton leads an international group of more sixty research clinicians, epidemiologists, laboratory scientists and research assistants, working closely with academic partners in five countries. His main research focus is blinding eye infection (trachoma and corneal infection); in addition, the group work on ocular surface squamous neoplasia, glaucoma, eye disease surveys and technology development. Clinical trials form a central component of the groups work: developing, testing and implementing interventions of relevance to low and middle-income populations.
Matthew is leading the Lancet Commission on Global Eye Health, assessing the current state of eye health, future trends and potential approaches to address the anticipated large increase in need in coming decades.
---
Section Leads
---
Mr Nick Astbury
Section Lead of the Clinical Fellowships

Nick trained in ophthalmology at Moorfields and worked for six months in Botswana before his appointment in 1983 as a consultant ophthalmic surgeon at the Norfolk and Norwich, specialising in paediatric ophthalmology until 2013 when he retired from clinical practice. He was elected president of the Royal College of Ophrthalmologists from 2003-6 having served as vice president and chair of professional standards. He has worked at the International Centre for Eye Health since 2006, particularly involved with the VISION 2020 LINKS Programme and the Journal of Community Eye Health. He has initiated LINKS between Sudan and Norwich and the College of Ophthalmology of Eastern, Central and Southern Africa with the RCOphth. Nick was chair of VISION 2020 UK until 2014 and is on the board of the Impact Foundation. He has recently stepped down as Medical Adviser to the St John of Jerusalem Eye Hospital after a six year term. Other current roles include co-chair of IAPB Europe, chair of the Duke-Elder Fund, trustee of the Keeler Scholarship Trust and member of the RCOphth International Committee.
---
Cova Bascaran
Section Lead of the Masters in Public Health for Eye Care at LSHTM
Cova has a clinical background in Ophthalmology and has an MSc in Community Eye Health from LSHTM. She is the Programme Director of the Public Health for Eye Health MSc. She is a Research Fellow at the International Centre for Eye Health and is responsible for the Consortium MSc Fellowships and as Technical Consultant for the DR NET Caribbean Programme. She is a director of the Burkina Health Foundation, a charity working in developing sustainable eye care and health programmes in Burkina Faso. Her main interests are capacity building for eye care in prevention of blindness and operational research related to eye care programmes.
---
Andrew Bastawrous
Section Lead of Peek
Dr Andrew Bastawrous is Co-Founder & CEO of Peek Vision, a social impact organisation working to radically increase access eye care in some of the most challenging places in the world. Andrew is an Ophthalmologist and an Assistant Professor in International Eye Health based at the International Centre for Eye Health, where he teaches on public health for eye health and leads a research portfolio. He has worked and undertaken research in over twenty countries including two years living in Kenya where he lead a major eye disease study and the development and testing of Peek. He has published over 40 peer-reviewed articles focusing on international eye health and mobile technology in healthcare and has co-authored four book chapters.
---
Richard Bowman
Section Lead of Research Fellowships
Richard is a Paediatric Ophthalmologist and Neuro-Ophthalmologist working at Great Ormond Street Hospital, where he is also training fellowship director. He also holds academic posts at the Institute of Child Health and LSHTM. He previously worked in Tanzania for seven years and his MD degree was based on work in the Gambia.
His clinical and research interests include paediatric neuro-ophthalmology, cerebral visual impairment, strabismus and nystagmus, cranio-facial ophthalmology, paediatric cataract and global child eye health. Richard is a member of the Royal College of Ophthalmologists Paediatric Sub-Committee, the International Council of Ophthalmology Examinations Committee and has published over 70 scientific papers in international journals and written several book chapters.
---
Professor Colin Cook
Section Lead of the Masters Public Health CEH at UCT
MBChB DO MPH FRCOphth FCS(Ophth)SA
Colin is Professor and head of the Division of Ophthalmology at the University of Cape Town, Groote Schuur Hospital, and Red Cross Children's Hospital. He has an interest in community eye health. He is the medical advisor for CBM in the Southern Africa region.
---
Daksha Patel
Section Lead of Open Education for Eye Health
Dr Daksha Patel is a medical Doctor and an Ophthalmologist by training and has worked in a range of clinical settings in East Africa. As a member of staff for the International Center for Eye Health she transferred from the Institute of Ophthalmology to LSHTM in 2002 to take up the post of Course Director of the Public Health for Eye Care MSc.  This unique course focuses on addressing avoidable blindness in low- and middle-income settings. She remained as the Course Director till 2013.  At present she is the e-learning Director for the Disability and Eye Health Group at LSHTM, and is involved in developing Open Education for Eye Care and massive open online courses (MOOCs) in eye care. Daksha is also the co-director for developing and conducting training in Public Health Planning for Hearing Impairment. This course is unique to LSHTM and the only one of its kind globally in hearing impairment.
---
Marcia Zondervan
Section Lead of the Diabetic Retinopathy Network
Marcia is the Coordinator for the VISION 2020 LINKS Programme. The VISION 2020 LINKS programme identifies tertiary higher education institutions overseas (mainly Africa where there is less than three opthalmologists per million population), and in the field of ophthalmology, and matches them with a Training Institution in the UK. Each 'LINK' matched is based on the specific defined ophthalmic 'training need or requirement' and priority of the Overseas Institutions. The process involves senior management level support in both LINK institutions and agreement to have the eye dept teams involved within this link. The development of a detailed activities plan and Memorandum of Understanding between the LINK partners (initially a three year agreement) is agreed and developed.  There are now over 30 LINKS which have developed since the VISION 2020 LINKS programme began.  Of these there are newly formed Networks including the Diabetic Retinopathy Network which facilitates 15 partnerships in establishing and developing Diabetic Retinopathy services, a leadership network of 12 LINKS and a Retinoblastoma Network involving eight LINKS.  This encourages and develops the shared learning in south-south direction as well.
---
Support Team
---
Eleanor Challenger
Group Operations and Projects Manager
Eleanor Challenger is the Group Operations and Projects Manager for the Disability & Eye Health Group at LSHTM and oversees management of the financial, contractual and logistical related elements of the Commonwealth Eye Health Consortium. Eleanor joined LSHTM in May 2013 as Project Coordinator for the Global Trachoma Mapping Project, the largest infectious disease survey ever undertaken to identify trachoma endemic areas, funded by the UK government. Eleanor coordinated the research funded component of the project, which alongside other partners such as Sightsavers, the International Trachoma Initiative, and the World Health Organisation collected and transmitted data from 2.6 million people in 29 countries between 2012 and 2016. Eleanor previously worked as a Project Coordinator at the UCL Leonard Cheshire Disability and Inclusive Development Centre and holds a Masters in Global Health and Development from the UCL Institute for Global Health.
---
Sarah O'Regan
Project Coordinator
Sarah is Project Coordinator for the Commonwealth Eye Health Consortium. She supports the Research Fellowships and Peek programmes, communications, and narrative reporting to The Queen Elizabeth Diamond Jubilee Trust. She is also Personal Assistant to Professor Matthew Burton.
Sarah previously worked as a Research Assistant for ERC-funded clinical trials at the Macular Pigment Research Group, Waterford Institute of Technology, Ireland, and as a proof-reader and copy-editor on scientific publications, book chapters, posters, research grant applications, and novels. She holds a Diplôme d'Etudes en Langue Française from the Université d'Angers, France (2008) and an HND in Business Enterprise from the Waterford Institute of Technology (2010).
---
Governance of the Commonwealth Eye Health Consortium
---
The Commonwealth Eye Health Consortium is governed by a Steering Committee which meets twice a year.
Steering Committee Members
---
Professor Allen Foster
Chair of the Commonwealth Eye Health Consortium Steering Committee
OBE MB ChB DO FRCS FRCOphth FHEA, Professor and Co-Director of International Centre for Eye Health
---
Dr Andrew Cooper
Director of Programmes at The Queen Elizabeth Diamond Jubilee Trust
---
Anthony Hall
Chair, International Development Committee, Royal Australian and New Zealand College of Ophthalmologists (RANZCO)
---
P
rofessor Chimdi Chuka-Okosa
Western African College of Surgeons
MBBS Ophthalmologist, University of Nigeria
---
Professor Colin Cook
Lead of the Commonwealth Eye Health Consortium Masters Public Health CEH at UCT
MBChB DO MPH FRCOphth FCS(Ophth)SA, Head of Division of Ophthalmology at University of Cape Town, Groote Schuur Hospital, and Red Cross Children's Hospital
---
Dr. Gullapalli Rao
Founder and Chair of Eye Health, LV Prasad Eye Institute, India
---
Dr Ibrahim Matende
President of the College of Ophthalmology of Eastern, Central and Southern Africa (COECSA)
---
Professor Matthew Burton
Director of the Commonwealth Eye Health Consortium

PhD MA MBBCh DTM&H MRCP FRCOphth, Professor of International Eye Health & Wellcome Trust Senior Research Fellow in Clinical Science
---
Mr Nick Astbury
Lead of the Commonwealth Eye Health Consortium Clinical Fellowships

FRCS FRCOphth FRCP, Associate Professor, Medical Adviser VISION 2020 LINKS Programme
---
Professor Sir Peng Tee Khaw
Consultant Ophthalmic Surgeon, Moorfields Eye Hospital, London, UK
---
Dr. N. Venkatesh Prajna
Chief of Cornea Clinic, Aravind, Madurai, India and Director of Academics, Aravind Eye Care System
---